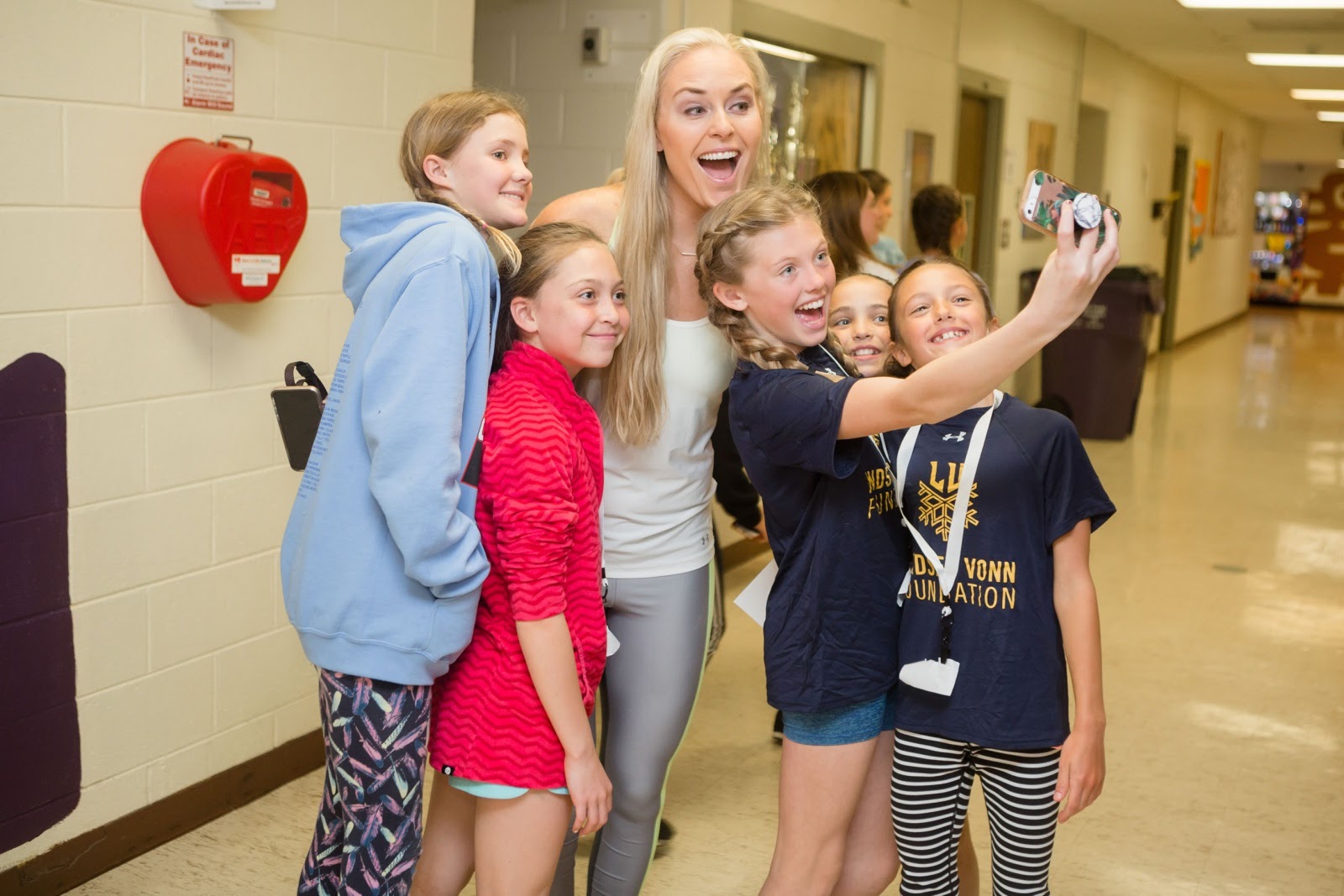 Skateboarding star and philanthropist Ryan Sheckler shares the moment he became "hooked" on helping others – when a young cancer patient named Casey asked to meet him as her single wish via the Make-A-Wish Foundation. Sheckler talks of how Casey's wish inspired him to create Sheckler Foundation, which has raised $1-2M to-date and works with adaptive athletes in skate parks – including those in wheelchairs and others with prosthetic limbs.
YouTube creator turned boxing pro Jake Paul offers the origin story for his foundation Boxing Bullies and describes the feeling of hosting its inaugural event in Puerto Rico in July. Paul remembers growing up a bully, then finding himself on the other side of bullying as negative, hateful comments populated his videos. Paul says he gained confidence as he grew into boxing and walks us through some of his foundation's goals. For more information on Boxing Bullies, visit www.boxingbullies.com.
An emotional Lindsey Vonn opens up about using her sport, and her position as a star athlete, to help others. The Lindsey Vonn Foundation provides scholarships and programming for education, sports, and enrichment programs for young people. Vonn recounts connecting with one girl who attended the Strong Girls camp, and later wrote to Vonn, saying prior to camp, she self-harmed, and wanted to kill herself. The camp and Foundation helped her, and Vonn says that made all of her career struggles worthwhile.
Dick Vitale shares why he is obsessed with raising money for pediatric cancer and highlights an alarming stat
Hall of Fame golfer turned entrepreneur Annika Sorenstam addresses her retirement from the LPGA, trying to build businesses during the Great Recession and advice from Tiger Woods that helped her "do less to get more." Plus, Annika and her husband Mike McGee talk of their efforts to support the next generation of female golfers through the ANNIKA Foundation (https://www.annikafoundation.org/)
Clayton Kershaw: Changing lives in Africa
Clayton Kershaw discusses his charity, Kershaw's Challenge, and the work he and his wife Ellen are doing with underprivileged children in Africa